Throughout our years of experience in the world of mobile networks by both founders and employees, a lot of insight was gained regarding how mobile 4G/5G networks function and about the strengths and weaknesses of these mobile connections in particular. The use of mobile data is skyrocketing and it is almost obvious that the mobile network should always provide a connection.
It could however be different in practice…..
Which solution can we develop to achieve utterly reliable 4G-5G mobile connections, no longer being dependent on one single mobile operator?
What if we could launch a solution that makes it possible to automatically make a connection via all available mobile networks? These and other questions and the development of solutions is Lyfo's typical playing field.
It is also typical that within Lyfo we all experience the same passion for mobile telecommunication, which is the development and supply of extremely reliable software, integration and mobile data communication.
Lyfo, formerly under the brand name Triple-9, came into existence on the basis of this concept, a fast growing team of telecom specialists with a track record in mobile telecommunications!
Lyfo is 100% Dutch owned.
More information about Lyfo? Contact us to schedule a demo.
Services and maintenance.
The world of telecommunication is always on the move, new technological (network) developments in combination with a strong focus on security of the applications. This all adds to the fact that maintenance by means of updates and upgrades is our number one priority.
In order to be able to keep guaranteeing high availability and reliability, now and in the future, we offer an unprecedented service on all of our applications, by means of our ''no-nonsense'' approach.
At Lyfo, we believe that the creation of 'top notch' software integration can be achieved by excellent teamwork and equality among colleagues.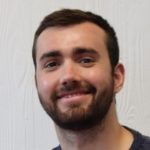 Alejandro Gonzalez Kringhs