Mobile data has become the lifeblood of a variety of business and mission critical processes. Police, Defense, IoT, connected cars and many others are relying more and more on the continuous availability of mobile 4G/5G networks.
But what if you find yourself in an area with bad mobile coverage, or what do you do when there is a network outage? And what about your mobile experience across country borders, in rural areas and inside buildings? Just imagine what will be possible when your device is enabled to connect to and use all available mobile networks seamlessly?
The new Whitepaper by Lyfo.Net addresses major topics like:
What exactly is it?
Who is behind it?
Why is it different & so hard to replicate?
What new opportunities does it open up?
Who will benefit?
What are the main use cases?
When will it be available? (NOW!)
What are the possibilities & full potential of a solution like this and where can it take us?
This White Paper is based on multiple conversations, extensive research, and in-depth knowledge and experience within the critical communications industry and has been prepared by industry expert Peter Clemons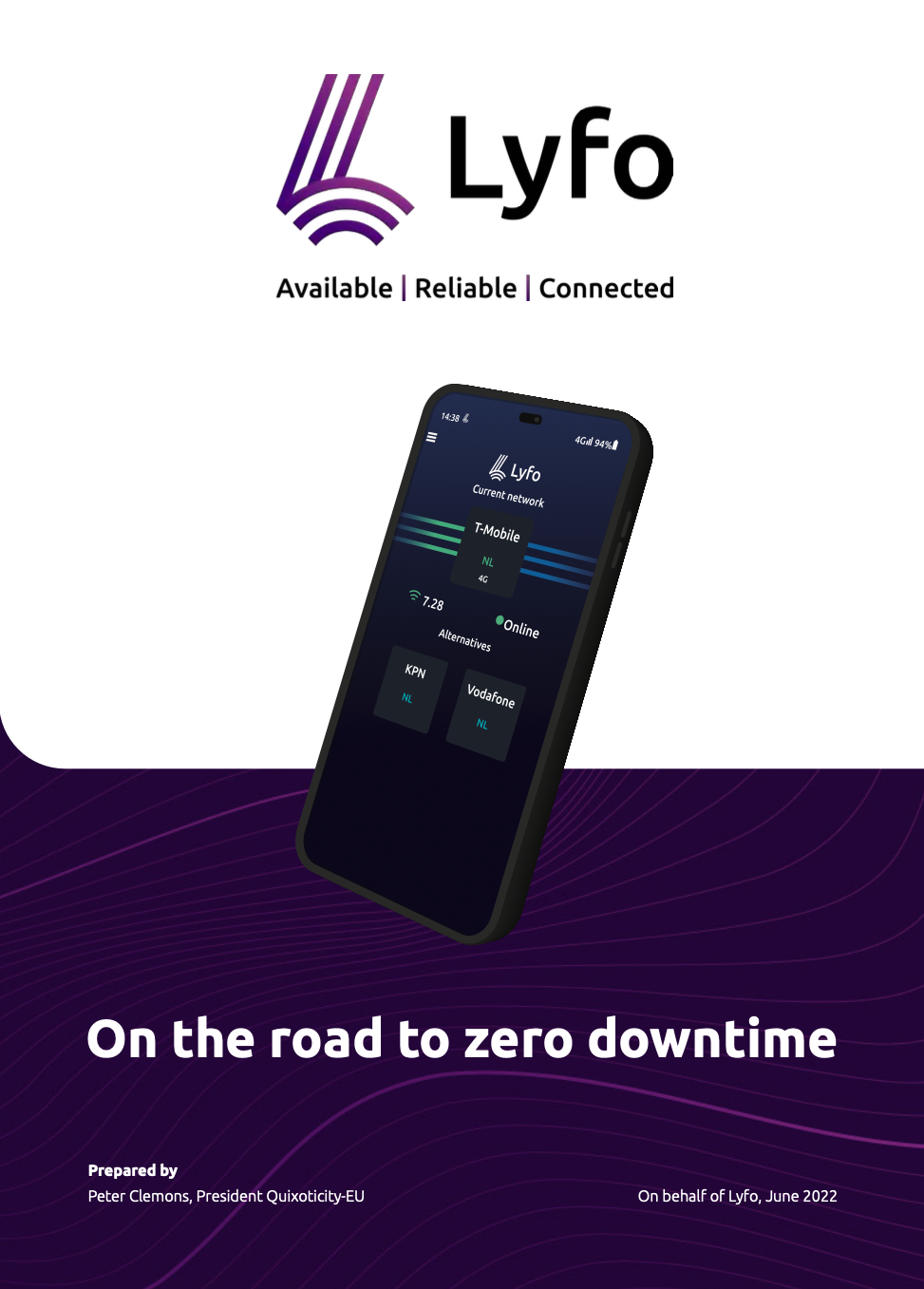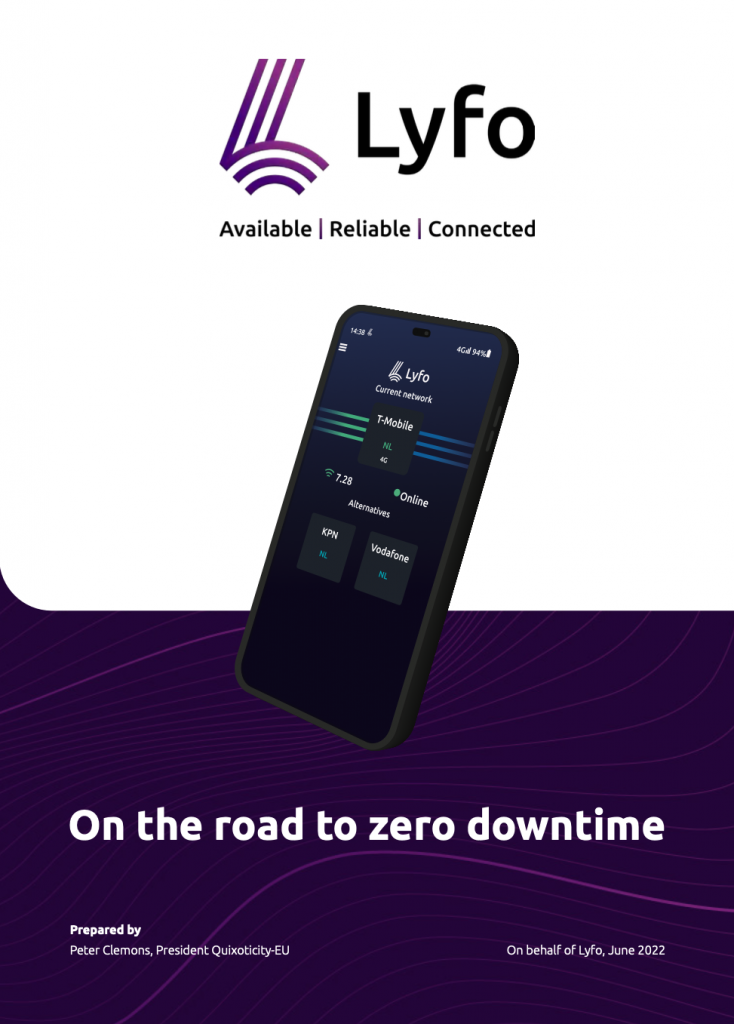 In search of smarter, safer, connected world
Fill in the form below to download our whitepaper "On the road to zero downtime".