Lyfo offers a great addition and alternative to a private mobile network.
If there were a chair dedicated to mission-critical communication, chances are high that Maurits Zandbergen would be the first to occupy it. As a pioneer, he put the first private mobile networks on the map in the Netherlands with RadioAccess, and fifteen years later, he is still active in the same market with Lyfo. It's a good reason to closely examine with him the advent of private 5G and to understand why Lyfo offers such a great alternative for a private network.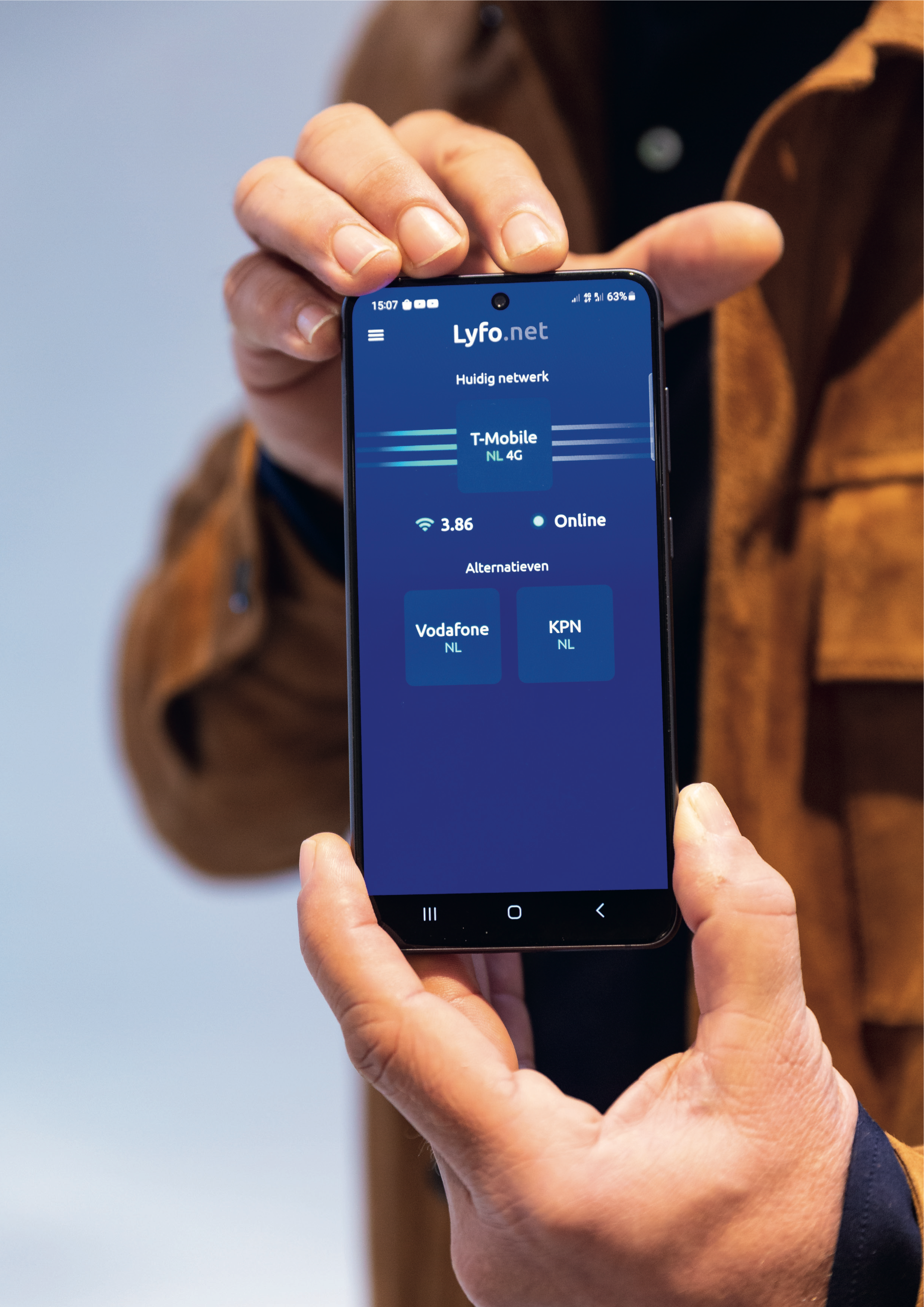 "I absolutely believe that there is a market for private networks, in fact, we were the ones who introduced it to the Dutch market back in 2008," Maurits begins his story. "I am certainly not against it," he emphasizes. "But I see that it is currently being hyped up a lot due to the anticipated arrival of private 5G. People need to consider when and if such a network is truly necessary. And what the alternatives are."
Additionally, it's worth noting that we are seeing more and more public operators in Europe offering groundbreaking alternatives, including allocating a portion of frequency spectrum exclusively for a particular (private) application in a specific area, at a fraction of the cost of what terabytes would normally incur per month.
Careful thought
Take a moment to think it through. Consider, for example, video streaming. Let's say you have a harbor and you want to install surveillance cameras. You can choose to connect them through wired infrastructure or use 4G or 5G as the backhaul. If you opt for a public network, you would end up consuming terabytes of data per month, which is typically unaffordable. In such cases, a business case for a private local network is absolutely justified. But does this private network need to cover the entire harbor? No, you can effectively work with local cells. Wireless networks, by nature, are susceptible to interference. Therefore, if you require reliable solutions, fiber optic connections can often be a suitable choice. In summary, carefully consider the specific application you truly need and base your decisions on that. 
More than a great public network
Moreover, many parties can easily make use of the quality of the public network. "The need for the arrival of the 3.5 GHz spectrum in the Netherlands is clear, and the sooner, the better. I really question the idea that we will fall behind the rest of the world because of it. The mobile networks in the Netherlands have been among the best in the world for years. We consistently rank at the top for the best mobile networks. If you look at the data speeds that 5G brings in the US, they are significantly lower than our 4G speeds here."
It is an illusion to think that you can achieve the same performance with a private network as public operators. They can offer high speeds, especially with the arrival of 5G and already with 4G through carrier aggregation. This means they can utilize all available frequencies to provide you with maximum bandwidth. This is something that will never be possible within private networks.

Furthermore, private networks lack the extensive knowledge and expertise required to continually optimize and maintain such networks, which is ultimately the core business of a public operator. Therefore, it is an illusion to expect a private network to provide you with 100% uptime. The arguments for considering a private network truly lie in a different realm.
Security issues
Moreover, there is often a condescending attitude towards DECT or WiFi, but with the advent of WiFi 7, Maurits expects new opportunities to arise in this area as well. "The 3.5 GHz spectrum is often mentioned for IoT applications, with many sensors in a small area. As the cells become smaller, you can create more capacity. And that automatically means higher frequencies. But to what extent does that differ from WiFi? Ultimately, it follows the same principle: creating small local cells with a lot of bandwidth. And let's not forget that these small local cells with such high bandwidth will be connected via fiber optic cables."
In addition, it is often claimed that WiFi is much easier to hack. Maurits then points out the weakest link in private networks, the SIM card, which he sees as the most crucial element of both private and public networks. "If I were to tell you that the majority of SIM cards we encounter in private networks (in Europe) are of Chinese origin, and that many of these SIM cards have the same codes and keys used on other networks. This means that a significant security vulnerability has emerged at the SIM card level. My advice to everyone is to carefully consider the use of these SIM cards and implement robust security measures."
Take another close look at the SIM profile, as there are dedicated departments within mobile operators working to continuously keep this security up to date. Consider the SIM card as the key to your safe, which you wouldn't just allow to be copied without caution."
"So if some network fails and you're not aware of it, patients may be left unattended and you won't be alerted."
Switching problematic
Another significant issue is the switching between public and private networks, which is often a manual action. How many people actually perform this action? "So if one network fails and you're not aware of it, patients may be left unattended, and you won't be alerted."
Apart from the fact that Lyfo's solution is generally a good replacement for a private mobile network, Lyfo also offers a solution to this problem. The TwinSIM solution from Lyfo not only automatically switches between your private and public networks but also, in the event of a public network outage, it automatically switches to another available public network at that moment. Thanks to TwinSIM, calls continue on the other SIM card that is not active at that moment. When I switch to that second SIM, I have coverage and capacity for both data and voice. I can make and receive calls on my mobile number. This is very different from a regular private network where you can only make and receive calls with the active SIM card at that moment.
"But you cannot integrate mobile numbers into your telephone exchange." And yes, everything is becoming more data-oriented, including voice. However, don't forget that there are crucial elements that you only realize when it's too late, like closing the well after the calf has drowned. Due to the current hype surrounding 5G and private networks, essential aspects are not adequately highlighted. This calls for a sense of realism with one important question: What are my arguments for choosing a private network? Ask these questions, delve into the topic, and base your decisions on facts.

Do not underestimate the costs of establishing a private 5G network, especially the expenses associated with maintaining such a network.
Primarily, you always make use of your mobile operator. In the Netherlands, we have a close collaboration with T-Mobile, and we have also arranged exclusive distribution with them. However, there are locations in the Netherlands where the performance of the T-Mobile network may be insufficient. In such cases, Lyfo.NET automatically switches over to the second SIM, allowing you to temporarily utilize KPN or Vodafone. And once the T-Mobile signal becomes strong enough again, we automatically switch back.
Choice-making
There is currently too much emphasis on private networks and too little on alternatives like Lyfo, Maurits argues. "I'm sorry to say this, but vendors, VARs, and consultants always have something new to present in the market. As a CIO of a company or institution, you have to make the decision: do I opt for working through the public network with a Lyfo solution, or do I get caught up in the fanciful ideas of my provider or consultant who insists on building a private network? I dare say that the make-or-buy decision is made too hastily. Do not underestimate the costs of establishing a private 5G network, and especially not the costs of maintaining such a network."
"Let's say I have a private network somewhere in the harbor, and an accident occurs. I need to make an emergency call right now, but I'm not connected to the public network. How can I guarantee the handling of that emergency call? These aspects are rarely or not addressed when implementing private networks. When we started with private GSM at RadioAccess, that was one of the most crucial questions. What should we do when making a emergency call? We integrated the private GSM solution with the telephone exchange, so when you make a call, even if you're in your private network, that call goes through the company's telephone exchange to the outside."
Lyfo as an alternative
The solution provided by Lyfo not only fits as part of a private network but can also serve as an alternative in many cases. "Lyfo.NET makes the mobile device the focal point. This can involve a combination of an operator SIM and a Lyfo SIM card that works across all networks, providing you with a solution that gives you constant access to the three mobile networks in the Netherlands alone. Another setup is using a public SIM card alongside a private SIM card. This creates an automatic switching mechanism between public and private networks. Your private network becomes the most preferred network. When Lyfo.NET detects this, your mobile device switches over instantly. However, in cases where the private network is unavailable, such as during an outage, you still have the umbrella coverage of the public network."
And with a public network, you know that you acquire a certain number of SIM cards. With a Lyfo network license, it automatically switches across all networks, providing triple redundancy in the Netherlands. You know what you pay per month for all the live SIM cards. It's like buying a house or renting a house. When you rent, you know what your costs are. When you buy, if the roof starts leaking, you're in trouble, and given the rapid pace of developments, I foresee many leaks, but in a different sense.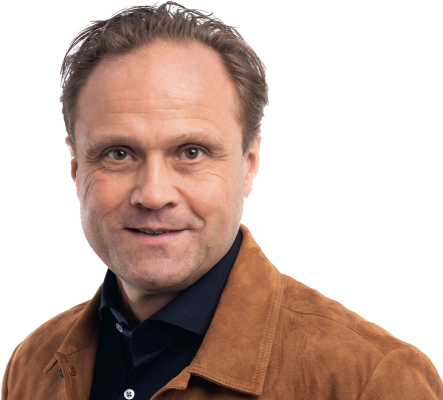 About Lyfo
Lyfo was founded a few years ago by Maurits Zandbergen, who gained extensive experience in mission-critical and business-critical communication through his previous company, RadioAccess. Lyfo guarantees automatic access to all available 4G/5G networks in Europe. If a network temporarily becomes unavailable, the app automatically switches to another available network. This switching is based on a Network Quality Indicator (NQI), developed by Lyfo. It takes into account factors such as radio coverage and IP data speed.
In addition to the app, the smartphone always has both the SIM card from the public operator and the Lyfo SIM. 
Within the Netherlands, Lyfo collaborates with T-Mobile, and globally, it partners with a growing number of mobile operators.
Lyfo is already being utilized by several clients both domestically and internationally, particularly within organizations where mission-critical communication is crucial. Recently, Lyfo.NET was implemented at a major healthcare institution in the northern part of the country.
Despite equipping their staff with the best SIM cards from T-Mobile, KPN, and Vodafone for their specific work areas, they consistently experienced coverage issues. Alarm calls were often lost in the process, resulting in potentially severe consequences. Since implementing Lyfo.NET on their mobile devices, not a single alarm call has failed. Therefore, Lyfo.NET is an excellent addition for all telecom providers involved in (healthcare) emergency alerts via public networks.


www.lyfo.com